Sherrie Clark's Tutoring for the Math Phobe or Whiz
Summer Math Classes & 2020/2021 Schedule Update
My summer calendar is available for sign-ups on a first come/first serve basis for hour-long sessions Mondays-Saturdays through Saturday August 22.

Sign ups are also available for individual (one-on-one) tutoring for the coming school year. Again, first come/first served basis.
Elementary level classes for next year are scheduled as follows:

Third Grade: Wed. 2-3p.m. & Fri. 3-4p.m.
Fourth Grade: Tue. & Thu. 3:30-4:30p.m.
Fifth Grade: Mon. & Wed. 3:30-4:30p.m.
Sixth Grade: Tue. & Thu. 4:30-5:30p.m.

I will assume that current students will continue in the fall unless told otherwise. If a student wishes to join classes next year, but has NOT been part of the 2019/2020 classes, they will need to work with me over the summer to make sure they are ready for classes. As you know, I teach concepts differently than they do at school so it is necessary for new students to have some "catch up" sessions.

Please feel free to reach out with any questions.
Sincerely,
Sherrie
Often people think they are "just bad at math" or that math is too hard when they run into difficulties with Algebra, Trigonometry, or Calculus. But these problems actually began way back in elementary school. In order to be successful in higher level math students must have mastered the basics: fractions, decimals, percents, negative numbers, etc. I take the mystery out of math by helping students understand HOW numbers work and WHY they work that way. For four decades I have been teaching the skills students need to excel – working with them to develop their abilities and build their confidence. From establishing a solid foundation during elementary school, going back to the basics, or getting support to understand the more complex theories in higher level math I can help you achieve your goals, whether you're a math whiz or math phobic.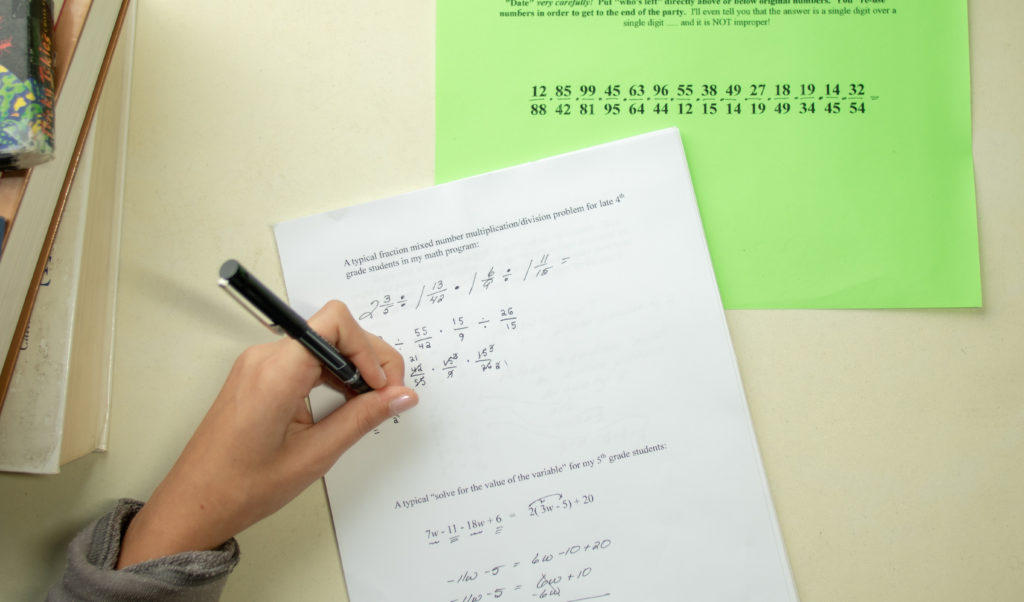 Based in Davis, California, I welcome students from across the Yolo, Solano, and Sacramento county areas. I work with students in person, over the internet, and am an approved vendor with Inspire Charter Schools. I coordinate with classroom teachers and IEP teams to ensure a comprehensive learning plan.